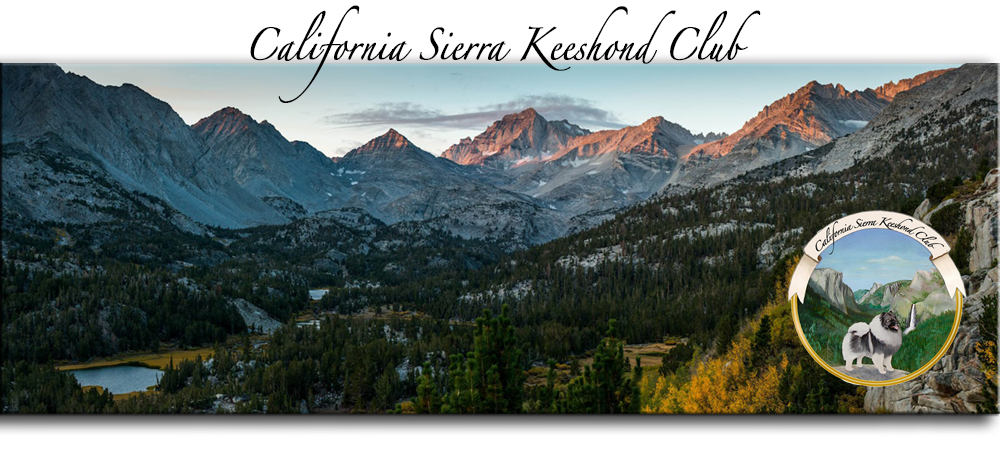 Our April specialty was a great success, thanks to our 30 entries and lots of hard work by our members! With two supported entries at the Sacramento Kennel Club all-breed host show, we had majors in both sexes and a lot of fun!
GCh. Windrift's Rock Star II finished 2015 as KCA's Top Bitch, Top Show Bitch, and #4 Keeshond. Very impressive!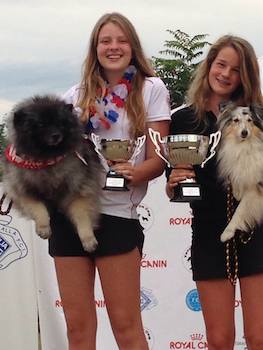 Junior member Claire O'Neil has just returned from Milan, Italy, where she and her Keeshond Ama represented the USA in the 2014 European Open Juniors agility championships. This is their 3rd consecutive year on the US team, and this year they hit the podium in 3rd place overall. Ama's other name is Ch. Windrift's Right On The Money OA OAJ OF; with titles "on both ends", she's a very talented little girl and a great ambassador for Keeshonds in agility, proving that they're not just fluffy cuties but also real competitors.

Copyright © sierrakeeshondclub.org. All Rights Reserved.