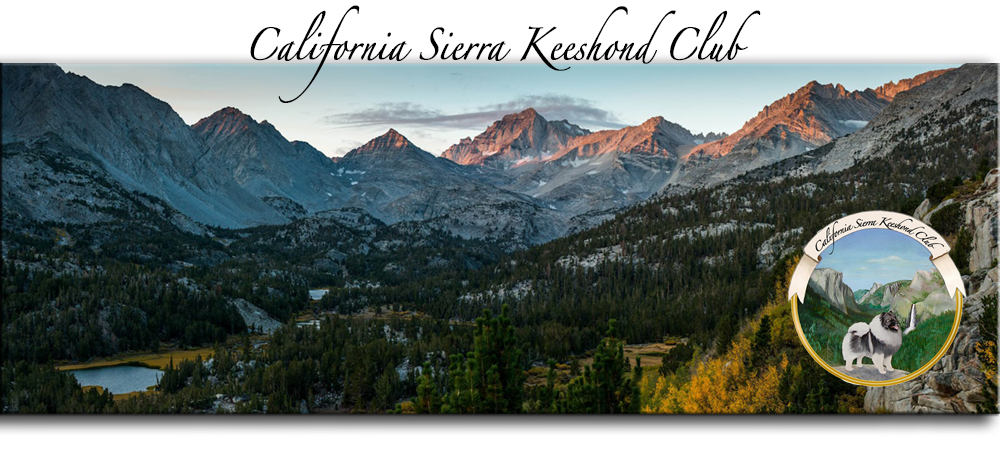 Your donations help us to continue providing lovely rosettes and cool trophies! Our donations are handled through PayPal, for quick secure payment. All donations for specific trophies are on a first-come first-served basis. If you don't have a PayPal account, you can email trophy chair Jeannine DeWald at jdewald@coxswainkees.com for an invoice that will allow you to pay online using your credit or debit card. If you prefer to pay by check we cannot guarantee that your preferred trophy will be available by the time your payment arrives. We can't accept credit/debit cards except through PayPal.
During the checkout process you will have the option of supplying a dedication for your trophy, which will be printed in the catalog along with your name. Dedications in memory of a past dog or friend are popular; you can also make it in thanks to someone who's been a positive force in your life. (Note: As this page went live, a problem at PayPal was keeping this option from working. It should be fixed quickly, but if this happens to you, email your dedications to jdewald@coxswainkees.com and we'll see that it gets in the catalog.)
Best of Opposite Sex ($40)
Reserve Winners Dog ($20)
Reserve Winners Bitch ($20)
Best Opp in Vet Sweeps ($15)
Best in Puppy Sweeps ($15)
Best Opp in Puppy Sweeps ($15)

Copyright © sierrakeeshondclub.org. All Rights Reserved.